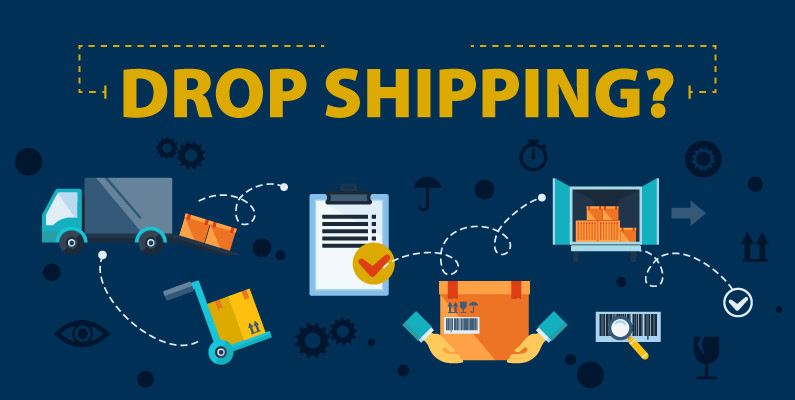 Dropshipping has become a global phenomenon in the business world. The Covid-19 pandemic and the worldwide lockdown have made dropshipping an even more popular business option for the new-age business owners.
One of the biggest reasons that is attracting people to jump into dropshipping bandwagon is infusing a huge amount of money on the starting stage. In the current pandemic situation, nobody is willing to take big financial risks. Dropshipping is a risk-averting business model absolutely tailor-made for the current situation.
If you don't have substantial capital, you can probably start with a dropshipping business. Alibaba, SaleHoo, Shopify, and many other dropshipping sites come in all shapes and sizes with different pricing plans you can select.
In spite of looking that simple, there are few important things you need to keep in mind while starting off your dropshipping business. In this blog, we are going to discuss how you can select the right dropshipping business move and avoid the wrong decision making.
Wrong- Solely depending on the one China supplier
Many business owners grow close business relationships with only one China dropshipping supplier and become over-reliant on that supplier. It is the biggest blunder. Keep your China suppliers option open. Who knows, you might get a better deal from another supplier. So, do not solely depend on the one-China supplier.
Right– Using certified dropshipping sites for business

Using a certified dropship site, is a low-cost solution for people who work from home, don't have money to spend on inventory, and want to sell products online. dropshipping does work and it works very well but you have to be careful with a few things. Salehoo, AliDropship, Dropified, Alibaba, Doba- these are all certified dropshipping sites businesses can use to streamline their products. When you're ordering a product from a certified dropshipping site, you are buying and selling one thing at a time. That means your wholesale price is for one product when you have it shipped.
Wrong- Not giving importance to quality control
A maximum number of businesses do not pay much attention to the quality of their product. Overlooking quality issues will have a significant impact on your business. The best way to ensure you're selling quality products is to find a quality supplier. While choosing a dropshipping supplier there are a number of things to consider, for example, the quality of the products sourced, the way they handle returns, the average shipping times, the cost of the service, and more.
Right– Dropshipping variety of products
Selling more variety of products also increases the chance of selling more and earning profit. Recreate the best seller with other colors, sizes, and shapes so that you can have a greater variety of products. You constantly need to add new products. Don't just look at 'Best Sellers' on AliExpress or eBay, also look at the 'new arrivals' and you will often find your next top-selling products.
Wrong- Not having a social media marketing plan
The success of your dropshipping business largely depends on the social media promotional activities you are doing. Not having a social media marketing plan for your dropshipping business will take you to nowhere. You need to put your business out there with a targeted marketing strategy to get noticed by potential customers. Marketing your business with social media opens a whole new line of communication to the public. And it's one of the easiest and most cost-effective ways to promote your shop. Try to establish brand presence on Facebook, Instagram, or Pinterest.
Over the years, dropshipping has become a proven method of success to the small and medium size businesses. Dropshipping is a fantastic way to sell items online – you just need to make sure that the prices you can source products from suppliers for, actually match up on eBay or another marketplace and allow you to make a profit.