Involving dropshipping wholesalers actively in your business is your best chance to cash in maximum profit. The concept of dropshipping is that you as the wholesale supplier or manufacturer will ship the products to customers who have bought from a wholesale retailer. As a wholesaler, you will be responsible for the procurement, shipping and logistics of the products.
On the other hand, the wholesale retailer is the one who displayed, advertised, promoted and sold your products to the customer. At the same time, the retailers don't need to stock up on inventory or have a warehouse. Retailers will notify you when a customer buy your products in their online store. This is a win-win scenario for both you and the wholesale retailer. Sure, since you don't have to manage or store your own inventory, the overhead is low — but so are the returns. You put less money in, but you get less money out. That means you have to do a lot of business just to stay afloat, let alone turn a profit.
Dropship suppliers really take all the responsibility of handling and managing stock, saving you a heck of a lot of time. Having said that, dropshipping has its own problems. The most common one is getting a good dropshipper on whom you can rely for quality products and good customer service. As a result, many dropship forums have come into being so that online retailers can come together, share their views and experiences, and overcome the problems posed by dropshippers.
Buying products from dropshipping wholesalers–
Purchasing items from dropshipping wholesalers refers to the process of buying a large quantity of products to obtain the manufacturer's discount price and selling it to the customer at a higher price. Wholesale dropshipping is a good choice for new e-commerce owners because it is easy. And buying wholesale is a low-risk business model. First, the goods you purchase are already sold in the market. Moreover, you don't have to buy the largest number of products, and the minimum order number depends on the manufacturer and the product, but they are usually very reasonable. Once you build a strong relationship with a dropshipping wholesaler, they can provide you with a long term and reliable supply of items.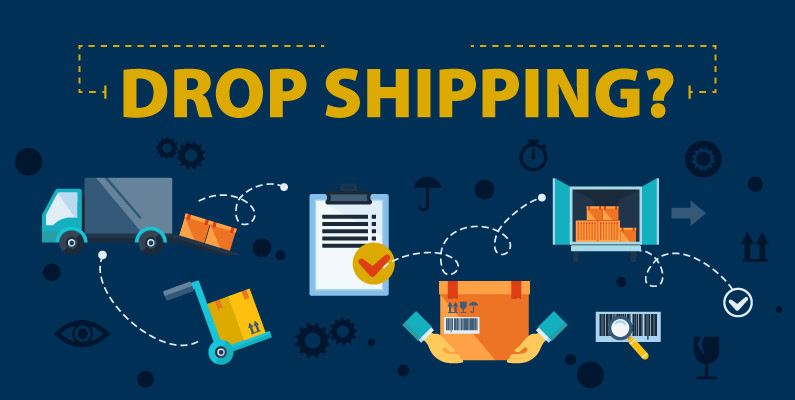 It's vital to comparison-shop for the most affordable and reliable wholesale dropship services. However, when you work with a reputable company, you'll find that dropship services are actually extremely cost-effective. Because paying for wholesale dropship services is really the only "con" involved with the entire process, getting a great deal on your preferred services will ensure that you enjoy practical business support, without any drawbacks.
When adding new products to your range, the risk of not selling is always in the background. Having to guess what your customers want to buy is tricky for any business, so being able to test the water without making any true investment is always an advantage. Using dropshipping allows your company to sell your products through other retailers or brick-and-mortar stores without having to stock the product. Thus, your products get indirect access to the partner company's customers expanding your company's customer base. If you want to get started with your online store and test new products, you can look up trusted wholesale dropshipping companies.