China is the world's most valuable manufacturer and industrial producer. The country is one of the largest emerging market economy. China has become an industrialized country to some extent. China's factory outputs extend from textiles to railway locomotives, jet planes, and computers. China is the largest producer of inexpensive cotton textiles in the world and exports large quantities of textiles and garments.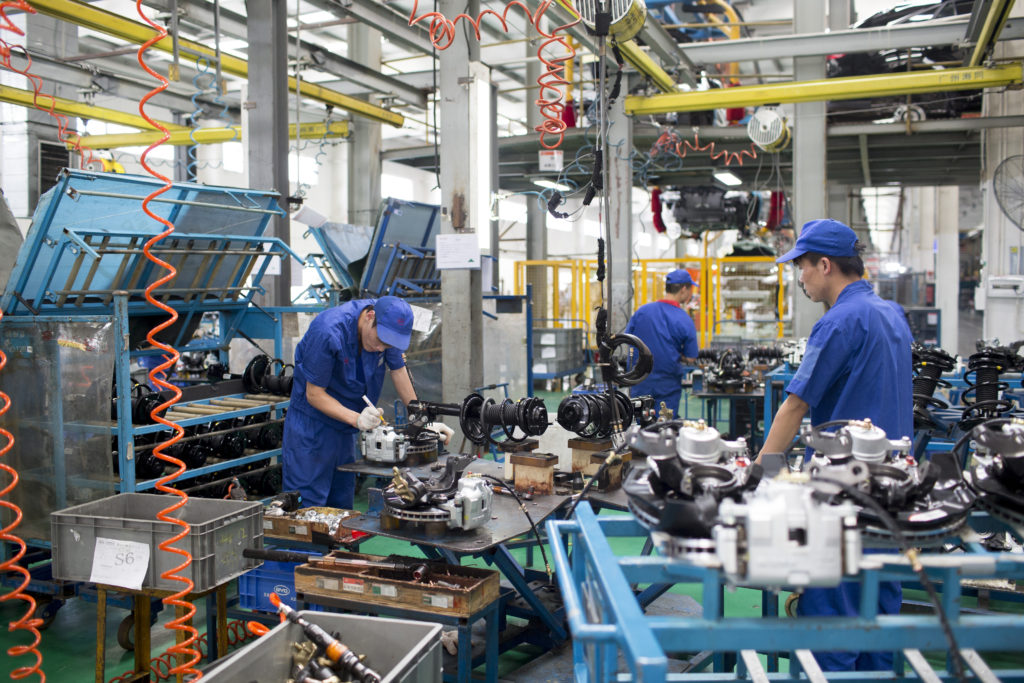 Manufacturing Industry In China
Manufacturing is by far the biggest industry in China accounting for 46.8% of the country's GDP. China's manufacturing industry has experienced tremendous growth in the past century. It has been an attractive destination for manufacturing in recent decades thanks to its low labor costs, technically skilled workforce, availability of trusted Chinese sourcing agents and good infrastructure. The biggest driving force for China's economic growth is domestic consumption. China is the largest exporting nation in the world largely because it specializes in a number of different product categories. There's no country that can match China when it comes to product availability. With the growth of China's national strength and the implementation of the "Belt and Road" national strategy in recent years, China's industrial production is likely to rise higher and higher.
Energy Sector of China
Of all Chinese industries, the thermal, hydro and nuclear power industries have developed the most rapidly. China is the world's largest and second largest producer of coal and electricity respectively. China is also a major exporter of coal and importer of oil. The energy sector plays an important role in the economy, both in terms of employment and industrial output. The main priorities are to increase the production and, above all, diversify the supply sources in order to enhance China's energy independence and to continue the reform of the electricity sector. Decades of rapid economic growth have dramatically expanded China's energy needs.
Mining Industry In China
The mining is among the major industries in the Chinese economy. The huge expansion in China's mining capacity and production was largely responsible for the drop in commodities prices over the past decade. In terms of all global metals and minerals demand, China supplies a whopping 40%, and it shows no signs of slowing down. With respect to non-oil and gas minerals, the evaluation states that China boasts great prospecting potential for 24 major minerals, including coal, iron ore, manganese, chromite, copper, lead, zinc, bauxite, tungsten, tin and more. China is the world's largest producer of coal, gold, and most rare earth minerals. Additionally, China is the world's leading consumer of most mining products, particularly for commodities like thermal coal and iron ore.
Conclusion–
China's industrial production rose 5.3 percent year-on-year in January-February 2019. Different sectors have contributed separately to the overall growth of the Chinese economy. China has made big strides toward being a manufacturing power, and promoted in-depth integration of informatization and industrialization.