China has made big strides toward being a manufacturing power and promoted in-depth integration of informatization and industrialization. When it comes to manufacturing, China reigns supreme in terms of volume of manufacturing and trade and it the largest supplier in the world. The vast bulk of business in China is centered on the major cities and economic zones. Let's take a look at some of the finest cities that are ideal for China sourcing.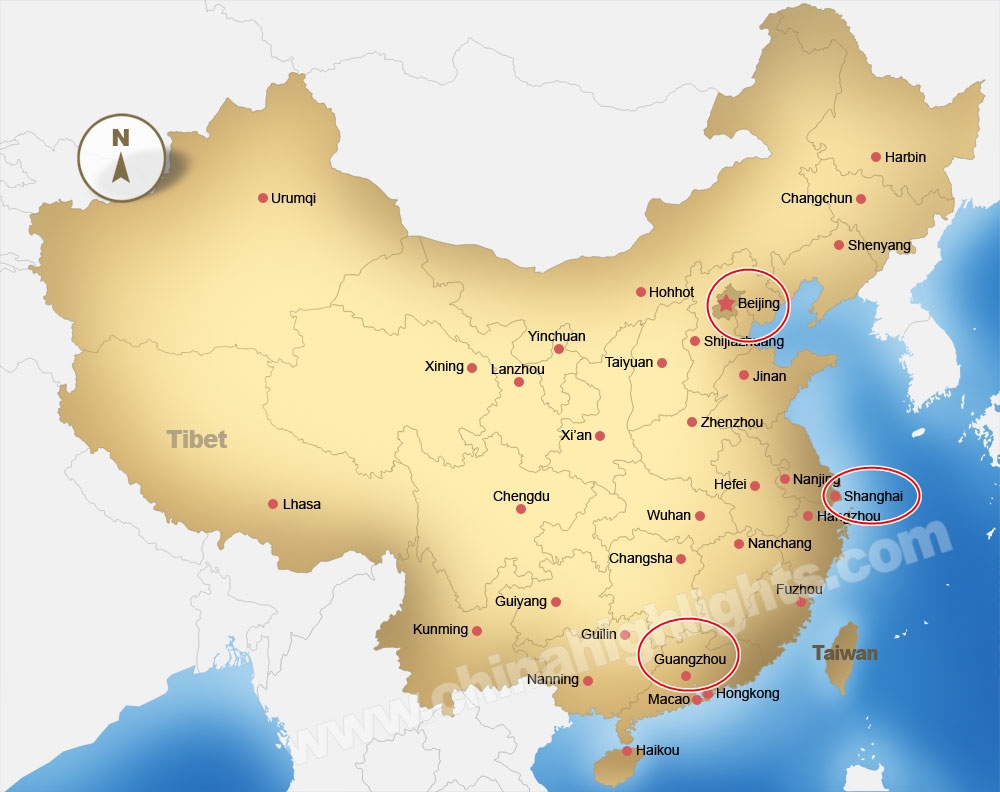 Location: The Yangtze Delta, Central East China
Population: Shanghai's 2017 population is now estimated at 25,202,000.
GDP per capita: $15k
Renowned industries of Shanghai
Largest steel makers such as Fosun Group and Baosteel Group are based in this city.
Famous auto mobile companies Volkswagen and General Motors have their China plants located here.
The city of Shanghai is also the largest producer and manufacturer of microcomputers, mobile phones, plastics, and ethylene.
Shanghai is one of the most important economic, financial, trade, and shipping locales in China today. Shanghai embodies the potential of China perhaps more than any other Chinese city. Less than eighty years ago it was of no more consequence than a hundred other towns in China. Now it compares in size, trade and shipping with ports such as Hamburg, Rotterdam and Antwerp, and exceeds many well-known places such as Marseilles and Singapore. Serving as the largest base of Chinese industrial technology, one of the most important seaports and China's largest commercial and financial center for the sourcing of Chinese goods.
Location: Near the Bohai Gulf, Northeast China
Population: 21.71 Million
GDP per capita: $16k
Renowned industries of Beijing
Automobile and medical manufacturing industries
Electrical appliances and electronics
Aerospace and agricultural equipment
Beijing (also known as Peking) is the capital of the People's Republic of China and its second-largest city. few cities have ever had such rapid growth in population and geographic area, as well as in industrial and other activities. It is the political center of China and finance is one of the most important industries of Beijing. This city is really popular for sourcing China items wholesale.
Location: The Pearl River Delta, Southeast China
Population: 13.08 million
GDP per capita: $20k
Renowned industries of Guangzhou
Guangzhou's major export commodities are textile products
biomedicine and leather products
Automobile industry
Chemical fabrics and electronic product
Located in the south-central part of Guangdong province, Guangzhou is a regional centre in southern China.The city has a massive number of malls and retail stores. Grand shopping malls such as the TeeMall Plaza, the China Plaza plus the trade fairs in the Guangzhou International Building provide easy access to top-notch Chinese products for sourcing. This has long been one of China's richest trading cities. Guangzhou is a base for foreign merchants and traders.